Feature Poem
In honor of the 70th anniversary of D-Day. This poem is a story of a man telling a story about a guy telling a story:

D-Day 1944

As we waited on ships not far from the shore
On D-Day Nineteen Hundred Fourty-Four
A young corporal sat right down
And told this tale as we gathered 'round:

* * *
Several years ago, as he sat in his favorite chair
We asked our father to tell of his time Over There.
He sat back for a moment stroking his chin.
When he leaned forward, his look was grim.

He said, "Back in Fourteen, the German High Command
Set forth a plan to rule the land.
On their way to France, through Belgium they tore
Setting off waves of the Great World War.

It was the sinking of our merchant ships
That brought the Americans into it.
So me and thousands of other Doughboys
To European shores were deployed.

Cantigny, Châtteau-Thierry and Belleau Wood
Were some of the places your father stood
Digging in trenches over his head
And trying not to wind up dead.

Bloody battles, those we fought.
World peace carried a heavy cost.
So many lives lost, so many men.
At least we'll never have to do it again."

* * *
Story finished, we gazed at the sand
And thought about the task at hand.
To stop the Germans, here were we
About to hit the beach at Normandy.

I've since forgotten that corporal's name
But I remember his story, just the same.
As I look back on that fateful night
How I wish his father had been right.

---
Invisible Worlds

now Available on Amazon.com for the Kindle
and on Barnes & Noble for the Nook and at Smashwords for all formats
---
Lyn Perry and crystalwizard present: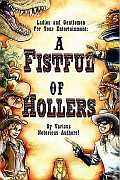 Saddle on up and get ready for the silliest time of your life. A Fistful of Hollers (or how the west got silly) is jam-packed full of silly short stories, jokes, limericks and a belly full of laughs.
Available from
Cyberaliens Press
- or -
Contact Steve
for a signed copy.
---
Now available as a Free download:
The Bow in the Clouds
, a short collection of poems.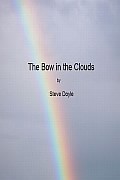 ---
Lyn Perry and crystalwizard present: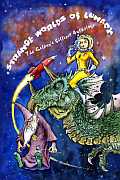 A compilation of the funniest fantasy and science-fiction humor in the galaxy, the known universe, and all nine-million planes of existence! (Okay, well, maybe just the surrounding 5 blocks.) More than 50 short stories, limericks, poems, and illustrations by break out authors, artists, and seasoned veterans alike. This anthology will have you laughing so hard you'll wet your...
Now available from
Lyn's storefront
Cyberaliens Press
- or -
Contact Steve
for a signed copy.
---
Now available from
The Writers' Cafe Press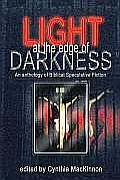 An anthology of Christian Speculative Fiction (click on the title above)
Orders for this book are now being taken at
The Writers' Cafe Press
---
I am currently seeking a publisher for:
---